Mineral Water Production Line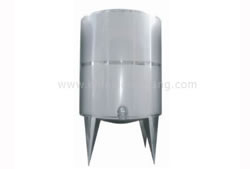 Mineral Water Production Line

Our mineral water production lines can be used for manufacturing bottled mineral water and drink water. As an experienced mineral water production line manufacturer based in China, we also provide milk powder production lines, ice cream production lines, beverage production lines, sterilizers, retorts, water treatment equipment and duplex filters, and so on. Our equipments are all in high quality and reasonable price, and exported to Nepal, Panama, Chile, Algeria and the United Arab Emirates, and many other countries.
Besides, our location in Wenzhou City, the coast city of East China Sea provides us with easy access to convenient transportation by sea, land and air, which can effectively save on our purchasing cost and customers' shipping fees.
For more information on our dairy process equipment, please contact us. We look forward to working with you.